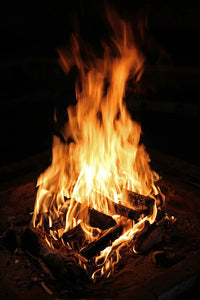 Camping Checklist: 5 Camping Gadgets for Outdoor Enthusiasts
If you are a camper who enjoys spending some time in the wilderness, you have to make sure you have all the best camping supplies. Of course, there's the essential camping equipment—the tent, sleeping bag, food, water, clothing, daypacks, etc. Many campers and hikers swear by other camping gadgets to get them through a weekend trip or extended trek. We have compiled a list of some of our favorite useful camping equipment.
Top 5 Camping Gadget Essentials
1. A Multi-Tool: You never know what you may encounter in the great outdoors, so it's important to have a handy multi-tool for hacking, prying, pulling or pounding. For just $79.95, the Trucker's Friend™ gives you exactly what you need. Plus, it's Made in the USA and guaranteed to last. We've compiled our own camping checklist with the coolest camping gadgets to get you through the trip.
2. Water Filtration Bottles—Any water source you encounter may look clean, but it could be tainted with microscopic waterborne pathogens. Instead of getting sick on your camping trip, invest in a water filter or water purifier.
3. Campstove USB Charger—A woodburner that doubles as a phone charger? Yep, it exists. BioLite developed one of these lightweight camp stoves that operates off the grid. It produces heat in a combustion chamber and any waste heat is converted into electricity to charge your phone and other camping gadgets.
4. Survival Kit—So maybe this isn't a fancy, high-tech item, but it's important to always have a survival kit for emergency situations. For under $15 you can buy a handy survival kit, which includes a light stick, body warmer, thermal reflective blanket, and more. You should also put together your own First Aid kit just to be safe.
5. Solar Shower— Just because camping doesn't involve a weekend stay in the Hyatt doesn't mean you can't give yourself a few luxuries. Plenty of portable and inexpensive shower systems exist to make camping a little more comfortable. Water is easily stored in the shower system and heated directly from the sun.
What are some of your favorite camping essentials?
Read more about wilderness survival: How dangerous is it to drink water in the remote wilderness? What is the most common injury in the wilderness?
---